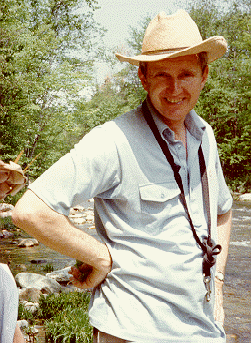 A TRIBUTE TO PHOTOGRAPHER RICK GOLT

Every once in a while, one of those rare artists comes on the scene. An artist who captures a part of life that touches a responsive chord in us all. An artist whose eye sees for us, whose hand paints or sculpts a picture we can all relate to. An artist whose timeless image of life makes us all a little happier we're alive.
Such an artist was Rick Golt, an artist whose canvas was a camera, whose eye was as discerning and accurate as can be, whose hand was steady and whose heart was in his work. And his work cut across all subjects, all classes of people, and across time. His view of Hawaii captured and preserved the old Hawaiian ways, the charm and the beauty of the land, and the spirit of aloha.
Tragically, Internationally known photographer/author Rick Golt was killed in October 1991 by a drunk driver. For those of us who knew Rick Golt personally or through his photographs, his death was indeed both a tragic and unnecessary loss. We are thankful for the archives of breathtaking photographs he left behind as his legacy and gift to us.
His wife and partner of 28 years, Eddy Golt, is committed to keeping this legacy alive.
For thirty years, Rick Golt was one of the major influences on photography in Hawaii. A graduate of Miami University in Ohio, where he triple-majored in fine arts, English literature, and political science, he went on to serve as a Navy carrier pilot, then flew several years for Pan American. His creative, expressive side emerged following his move to Hawaii in 1960, a turning point in his life. In Hawaii, all his energies focused on photography as an art form.
Aided by his years of study with world-renowned photographers Ansel Adams and Minor White, Rick Golt broke photographic ground in the islands opening the first photographic art gallery, and beginning a long series of prestigious one-man shows and commissions. Today, his murals and prints hang in major Government, corporate, and private collections throughout the world.
Award-winning photographer/author Rick Golt published eleven books in his lifetime, including Eternal Saudi Arabia and Hawaii: Tides of Change, published in 1990.

We hope you enjoy this collection of Rick Golt's inspiring photographs of the majestic beauty and tranquil pleasures of the islands.
Rick Golt's Photographic Art For Sale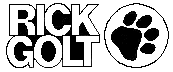 Golt Companies Winns Hill 154 Rottweiler Rd. Sweden, Maine 04040
| | |
| --- | --- |
| Tel: | (207) 647-8880 |
©1999-2001 Rick & Eddy Golt. Page is subject to be changed without notice!